Patients who come to Dr. John Bergeron for liposuction and hair restoration are often surprised by how affordable our services are. If you prefer to finance your procedure, we're pleased to offer financing options through CareCredit, which offers low monthly payment options, no up-front costs, and no pre-payment penalties.
How much do these procedures cost?
The cost of our procedures vary according to each individual patient's needs and desired outcomes. At your first consultation, we'll make sure that you understand all the costs involved and the financing options available.
What forms of payment do you accept?
We accept checks and all major credit cards. If you choose to finance your procedure, we will be happy to review your options through CareCredit at your first consultation.
How does financing work?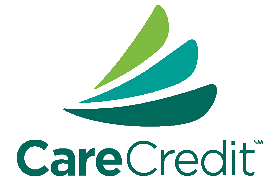 Once we determine the cost of your liposuction or hair restoration procedure, we'll help you select a CareCredit financing option.
CareCredit offers a wide range of payment schedules between a few months and 5 years, and there's no penalty if you choose to pay off your balance before the end of the term.
For more information or to schedule an appointment, call us at 713-777-LIPO(5476), or send us an email.